It started innocently enough with a car trip.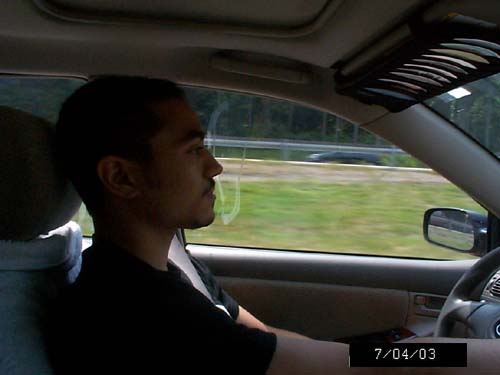 Jean took advantage of the time to grab a little nap... or was it Yoga??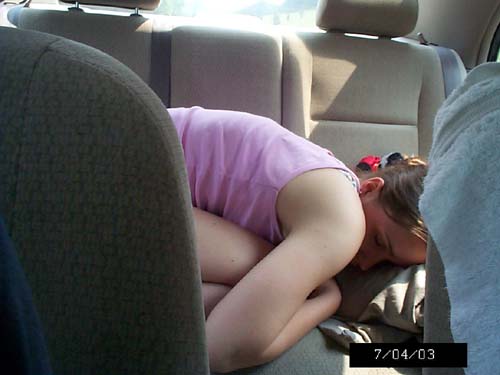 Jean also managed to snap this picture of me. I think it came out pretty well.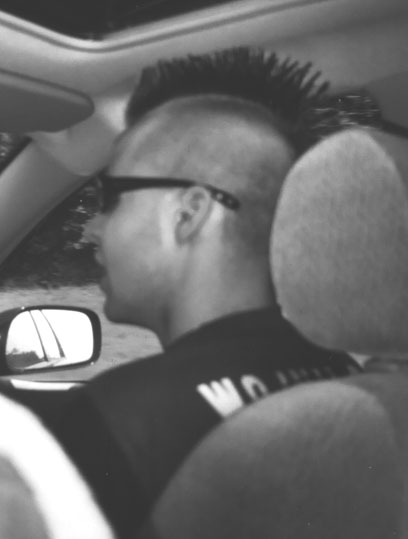 It didnt take long after getting to Bob's house before we sprung into action.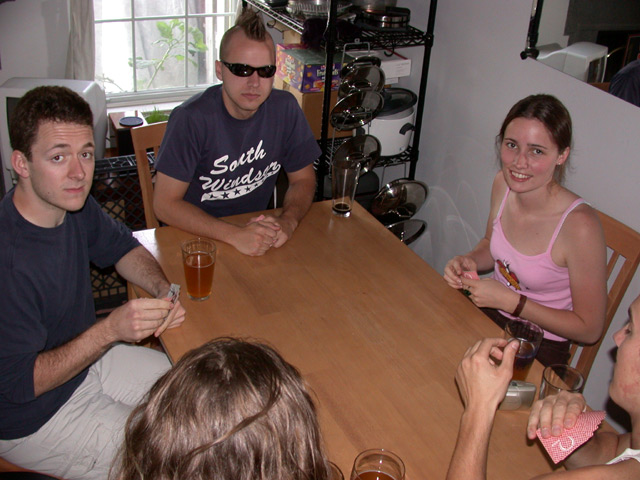 Scene deleted due to lack of someone sober enough to take pictures.


That night Jess won big time. This is her the next morning.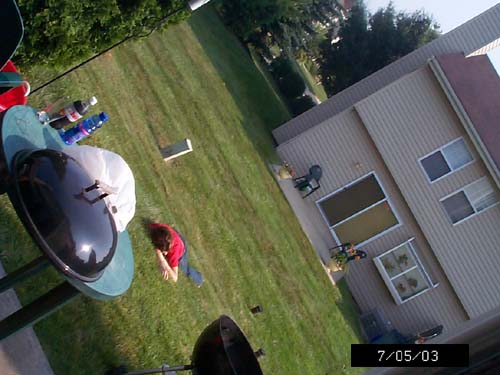 Fatty Burger finally started on the fifth with a few souls brave enough to sit outside in the 95 degree heat.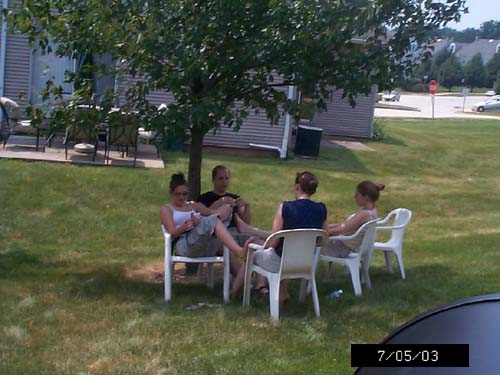 Don't worry kids, the refreshments are all ready to go.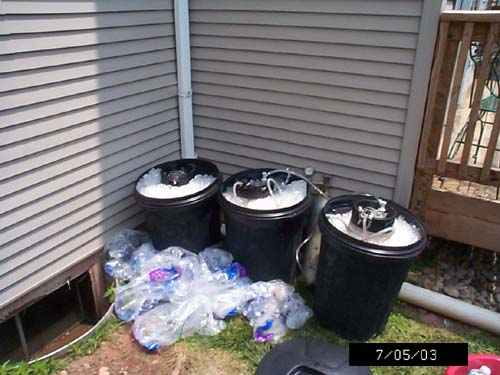 Mmmm the first wave of meat as cooked up by chef tank.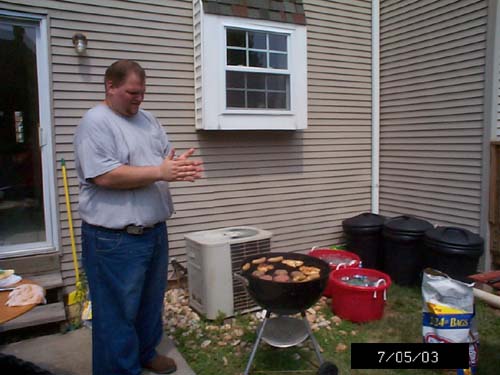 Our small tribe of brave souls is growing.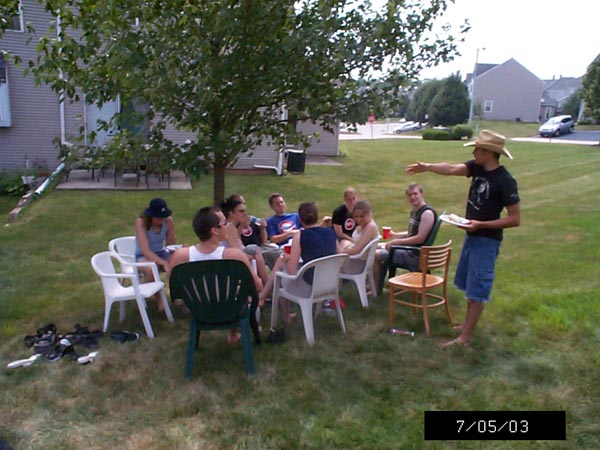 Oops... emptying a keg or two was inevitable. Bob poses proudly with the deceased.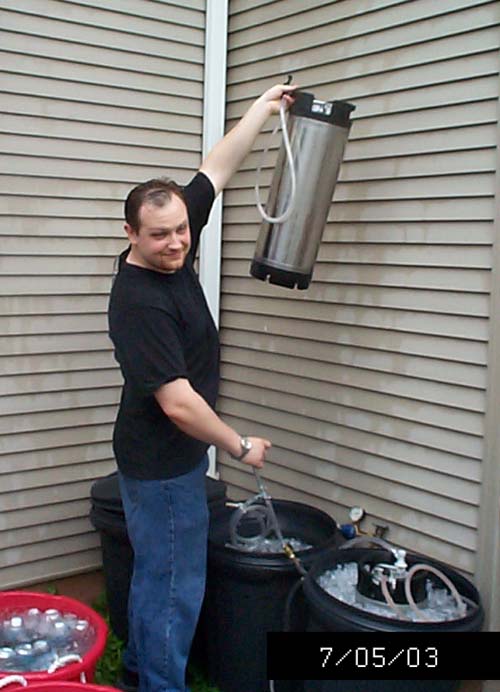 Wind picked up late in the afternoon. Time for a bitchin thunderstorm.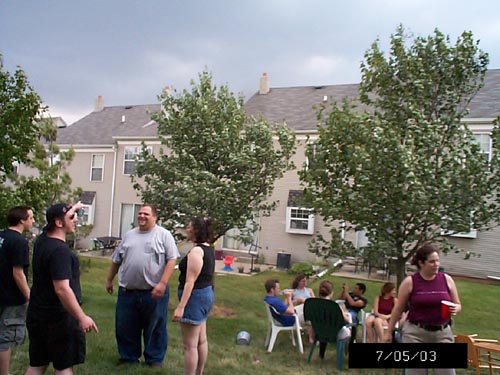 We partied well into the night. Or so I was told afterwards.


What was once old is new again.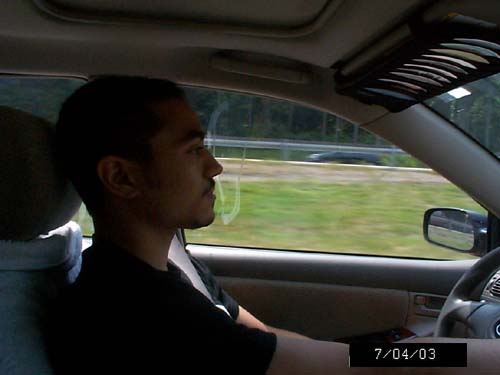 I regret I have but one stomach, and one liver to give to my country.
^ back to the top ^