Tuesday August 12th 2003 - I was driving home from work minding my business. As I neared rt 20 on Otis street it began to rain. Then it began to pour. I could barely drive the rest of the way home and when I did, the most awesome thing met me. I parked on the hill near my house and immediately ran inside to grab my camera and document FLOOD DAY 2003!!!! *ominous music*
The view right off my front porch.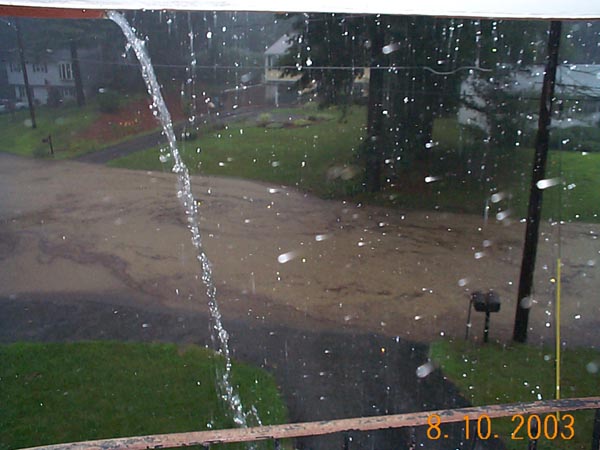 A little up the street.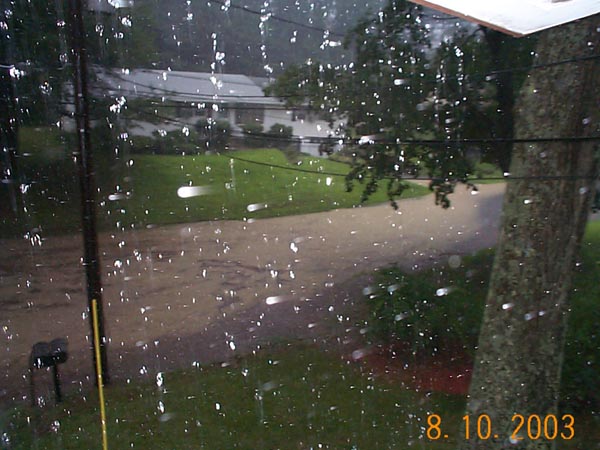 A little down the street.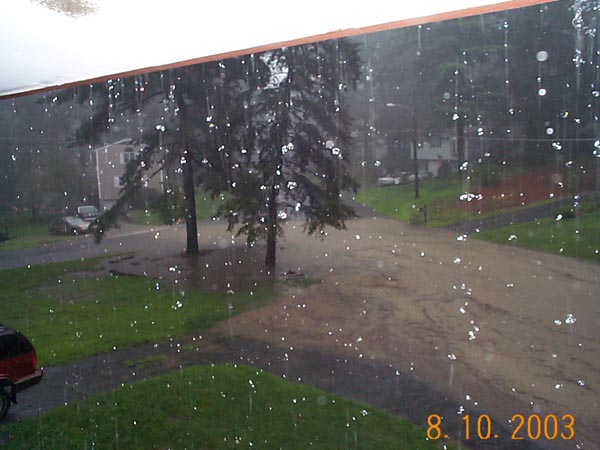 Here a brave soul dares to cross the mighty mississippi. He chickens out quickly.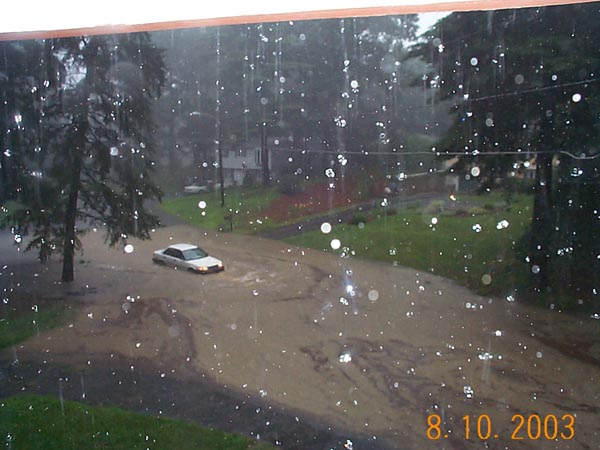 Oh my poor neighbors. Later the fire department pumped out their basement and back yard.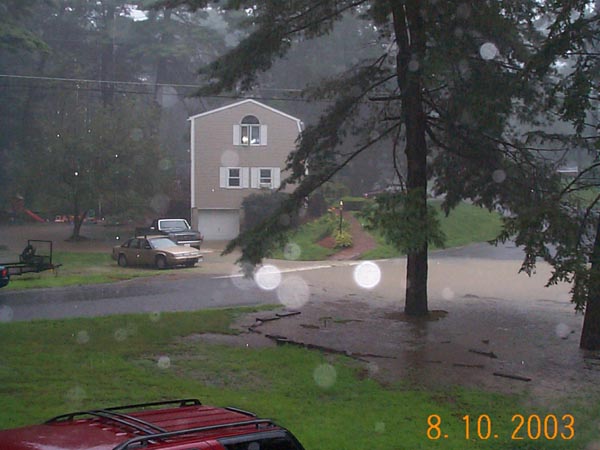 This lucky SUV owner made it through the muck.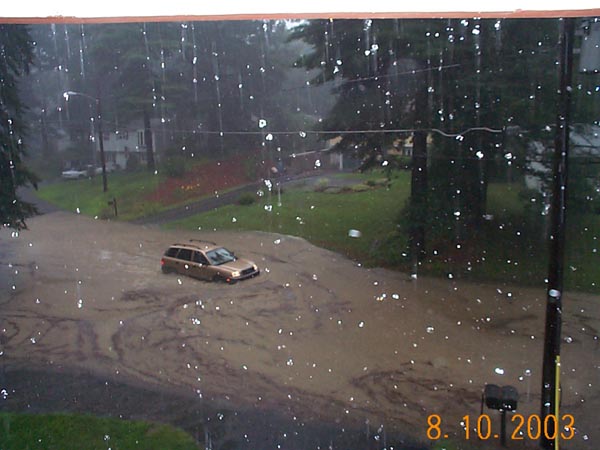 Oooh! another customer.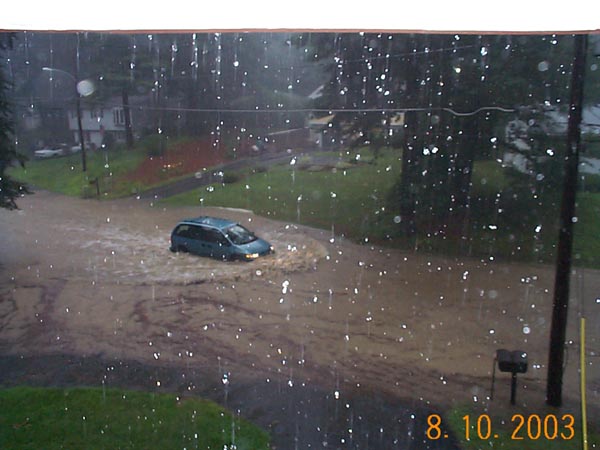 The water was too high for her minivan. She got stuck as the water crept higher.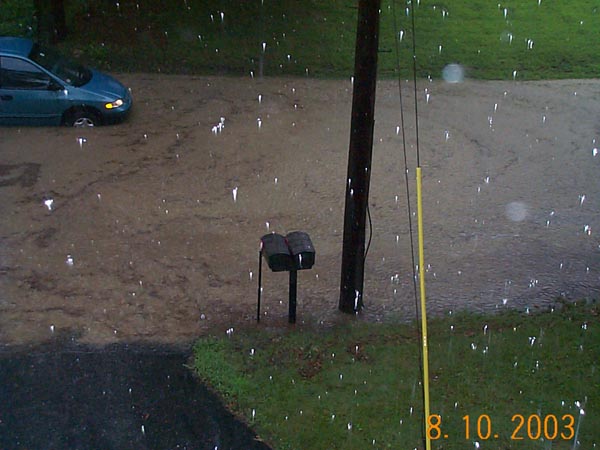 After seeing the stuck minivan this cop wasnt smart enough to go around...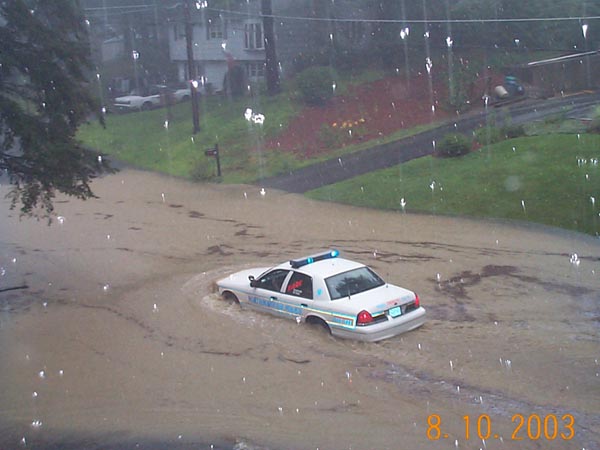 The rains let up, but the water stood still.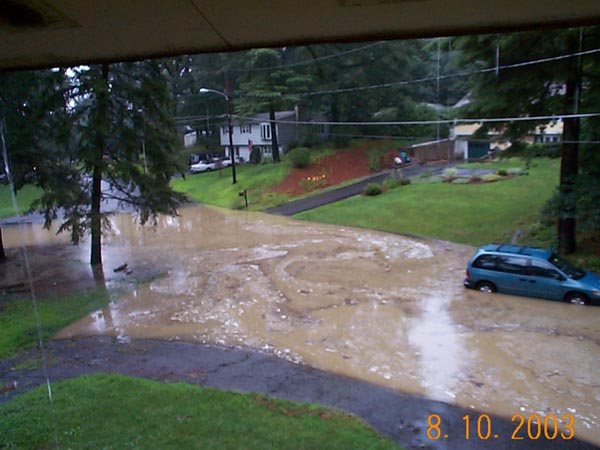 Lake PineHaven stretched as far as I could see.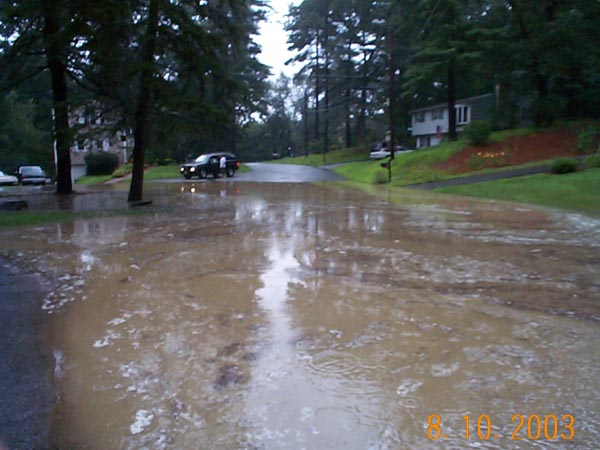 Brown and beautiful.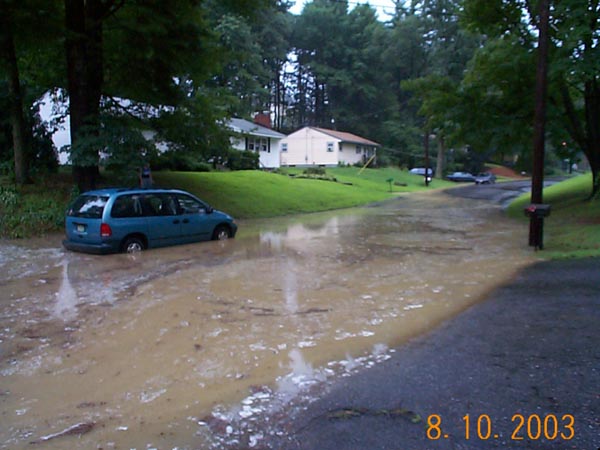 Dig man dig! clear those storm drains. Note the swirling in the center of the shot over a recently cleared drain.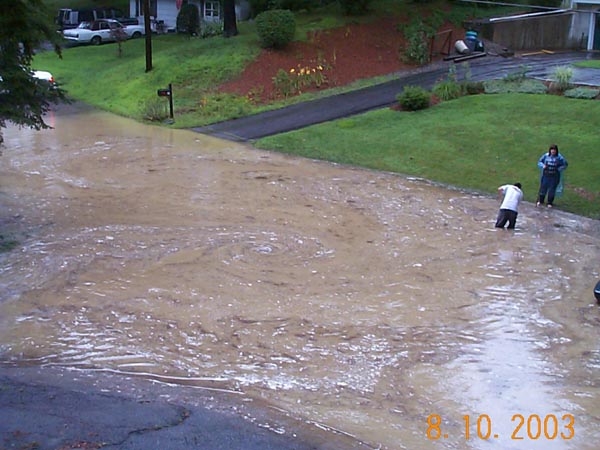 Even the fire department got into the act.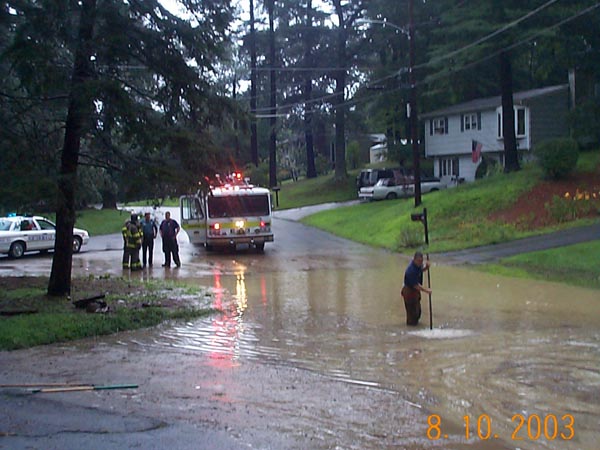 Before they left they pushed the lady out of the water. It might still look like the street is wet, but thats just all the silt and stuff left behind.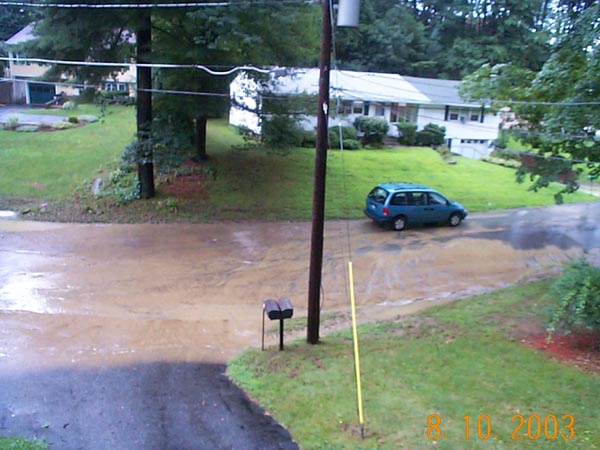 And so concluded my first annual pinehaven flood day. May she never come again.
^ back to the top ^