Frank turns 25. Oh noes!!!
I wanted a "before" pic of Frank. This is as sober as I could get.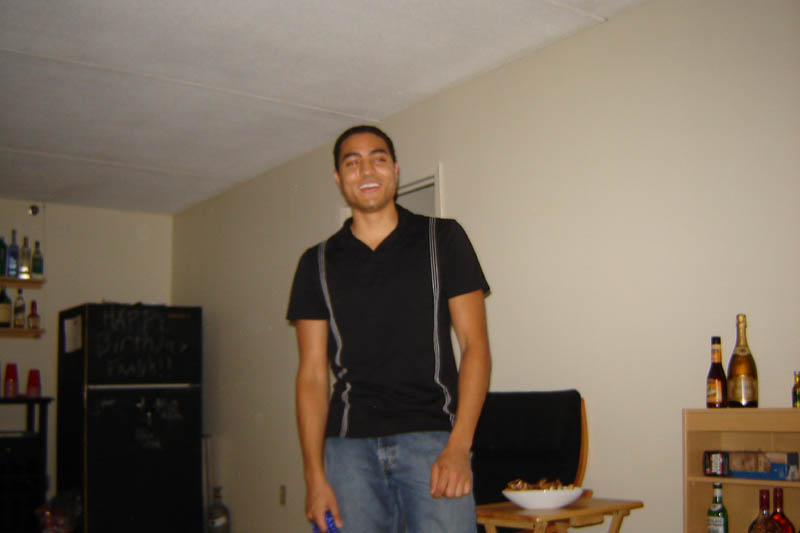 25 gallons of beer goes in, 25 gallons of beer come out.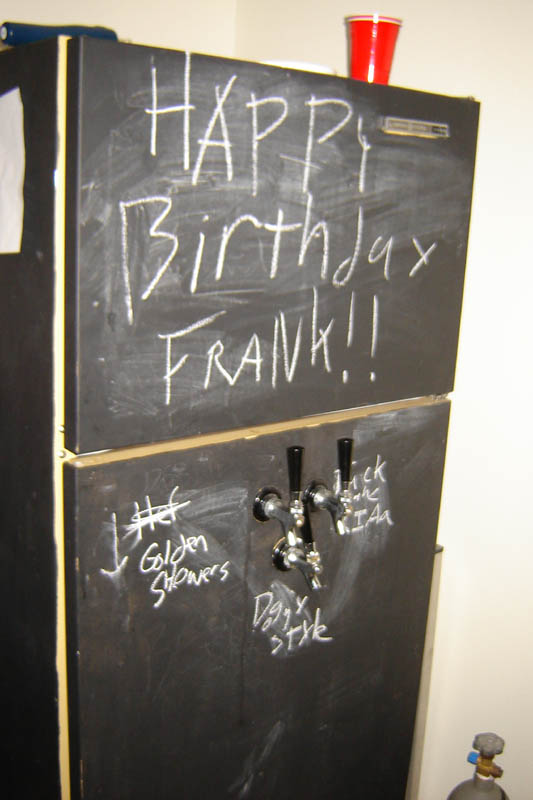 Whooo!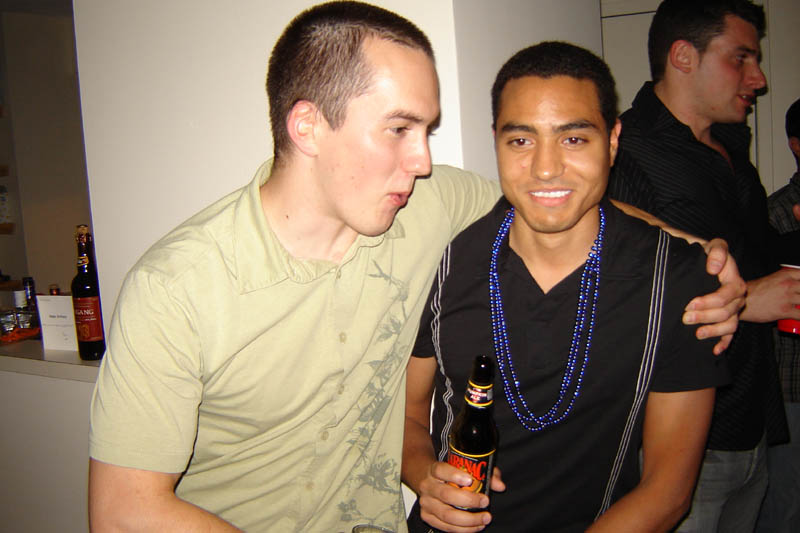 Time for shots!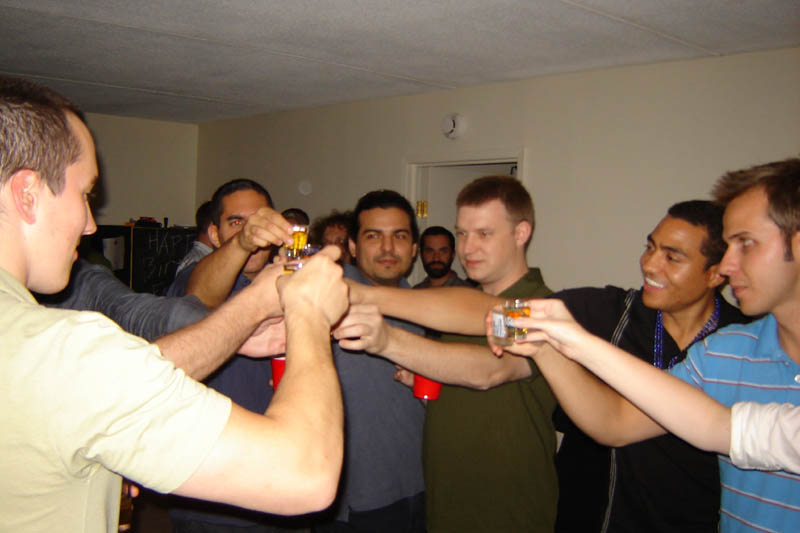 Well at this point theres enough booze in us to have fun. Here's Jeff beating me at Karaoke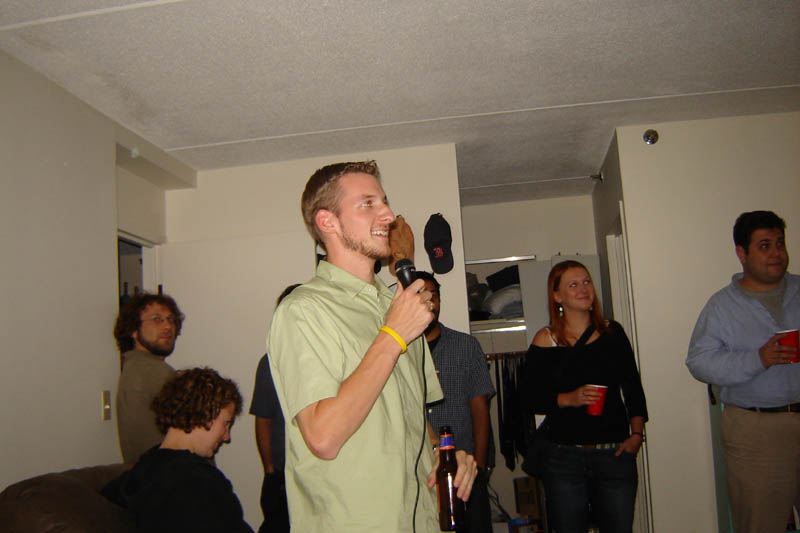 Birthdays mean hurting yourself in every way possible.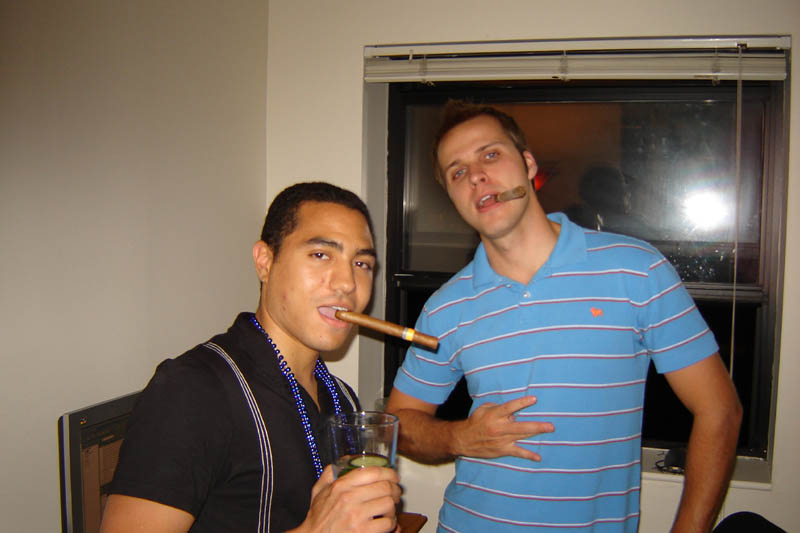 "AND I JUST WANT TO CONGRATULATE YOU FOR SQUEEZING FRANK OUT OF YOUR VAGINA 25 YEARS AGO!!!"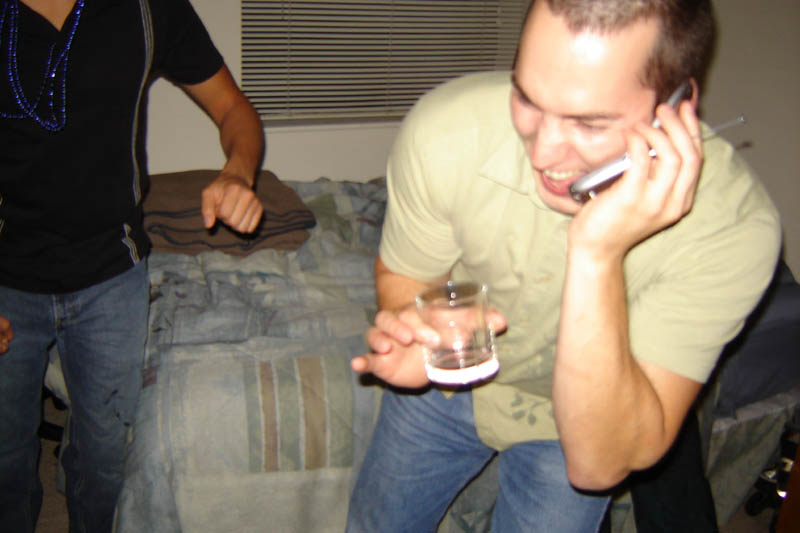 "Oh god... mom, I'm really sorr... what? You think this is great?"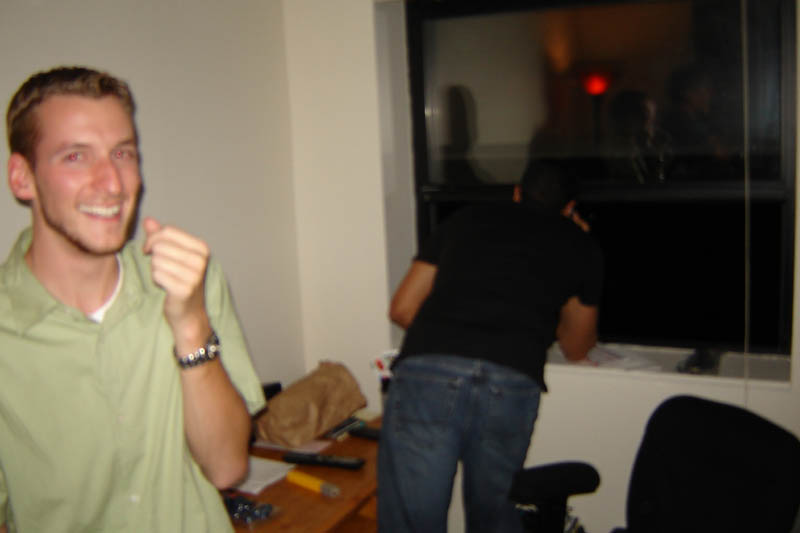 "Hi Frank's mom..."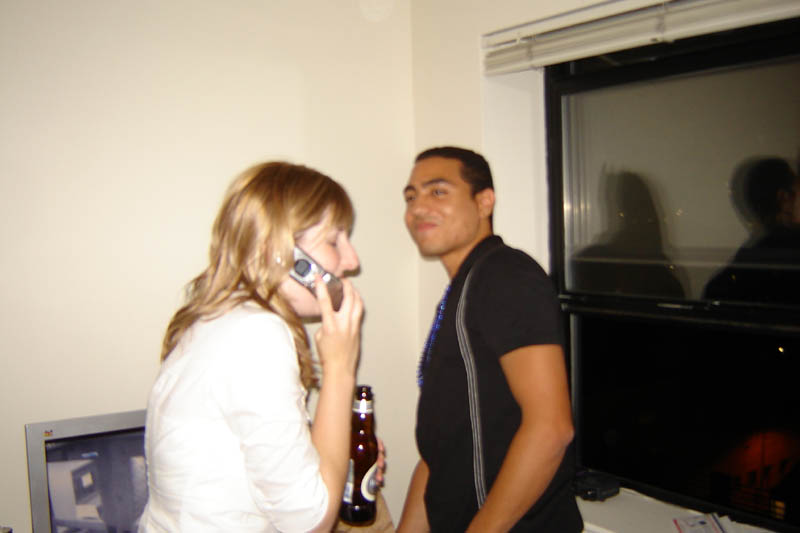 Oh shit, its Ian!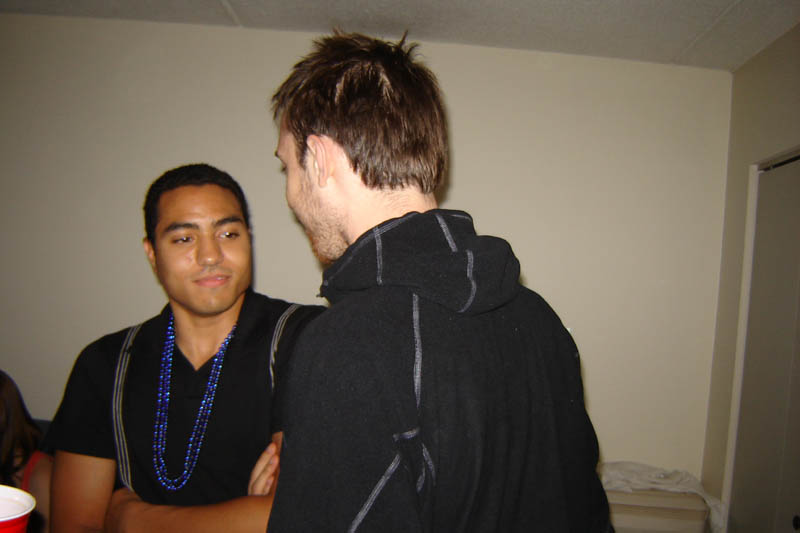 Is Frank subtly indicating which girl he wants to violate later?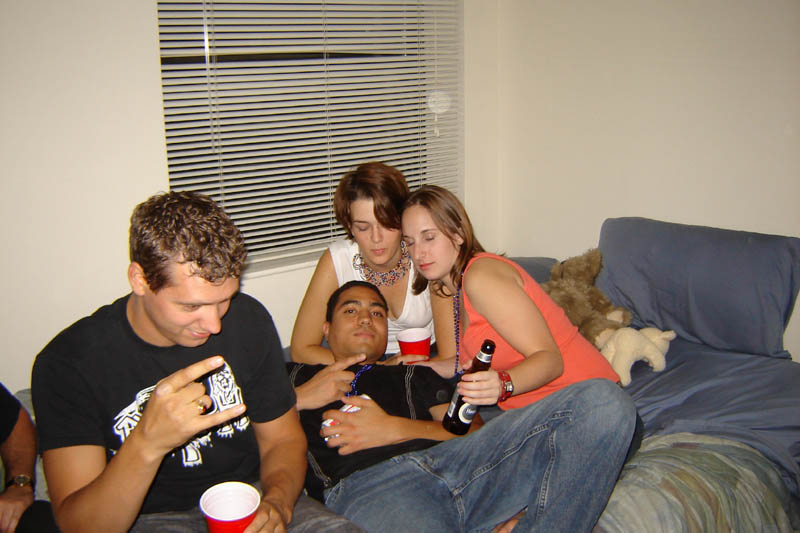 Poor Mark shouldn't have washed down shots of Glen with tumblers of Glen.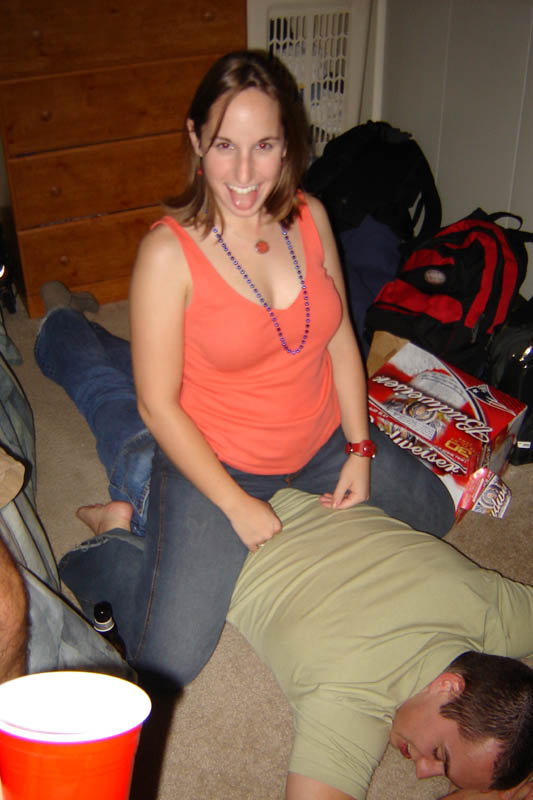 Guess where there will be no lint?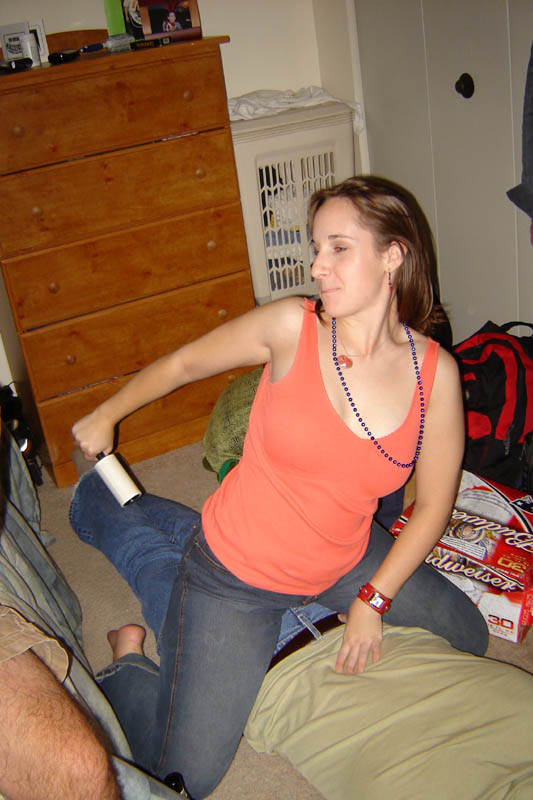 Mark does not enjoy being ridden.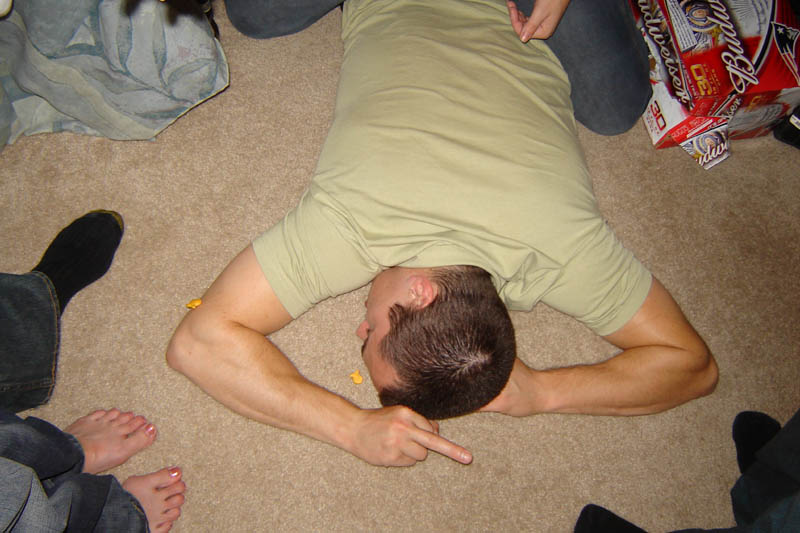 A tender moment. She's tired from debasing Mark.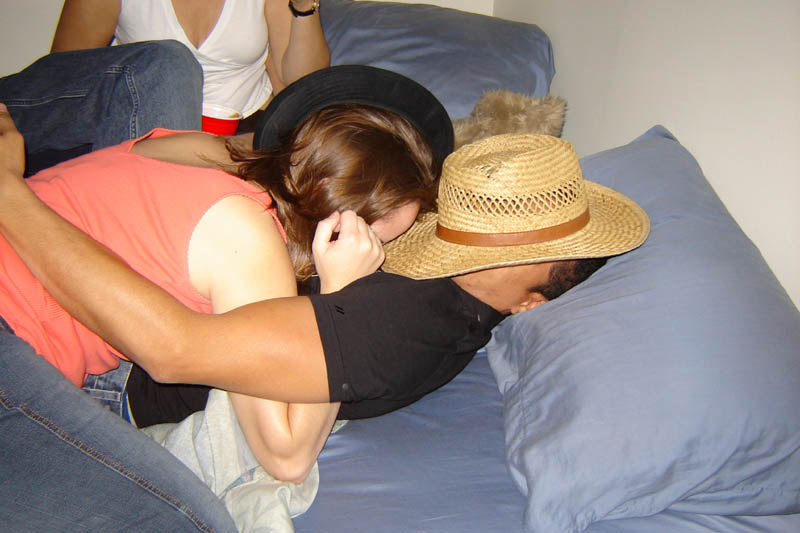 Wait, something is going horribly wrong.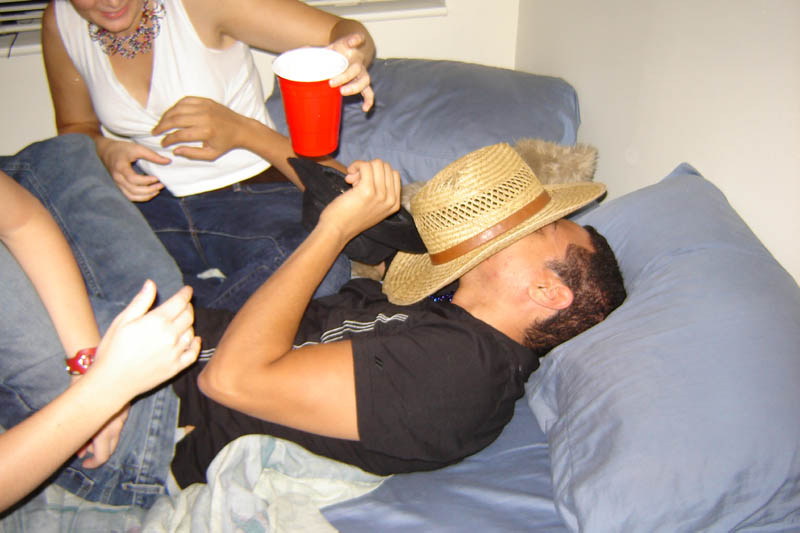 Hey, lets throw stuff on Frank!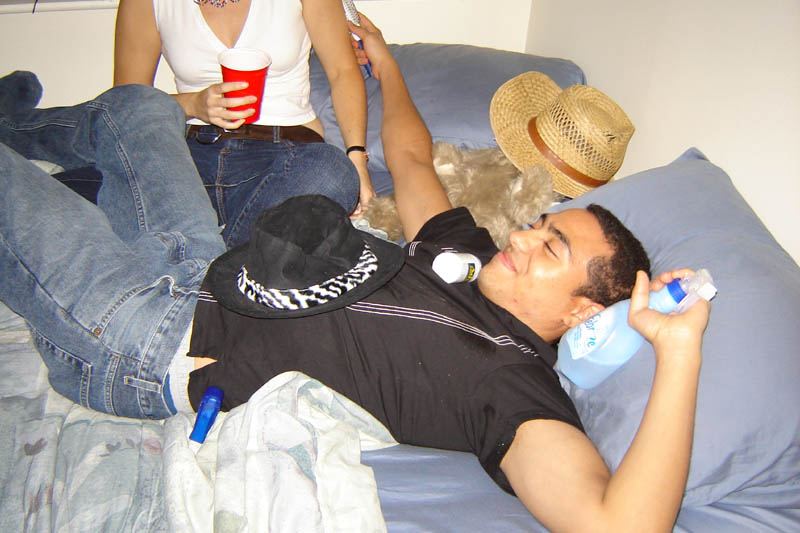 Fuck you cones!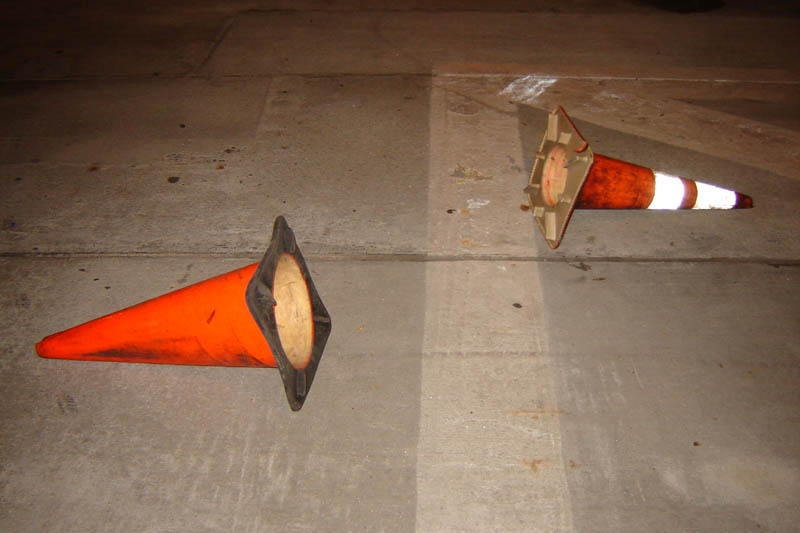 ^ back to the top ^