In case you're a bad internet stalker, or you never talk to me, you might not know I recently bought a 2000 BMW M Coupe. Its one of about 500 that were built for the US in 2000. The car is based on the Z3 chassis, but the coupe body is 3 times stiffer, and the M suspension/engine/transmission, etc make the car a REAL blast to drive.
This is probably the greatest picture one can take of this car.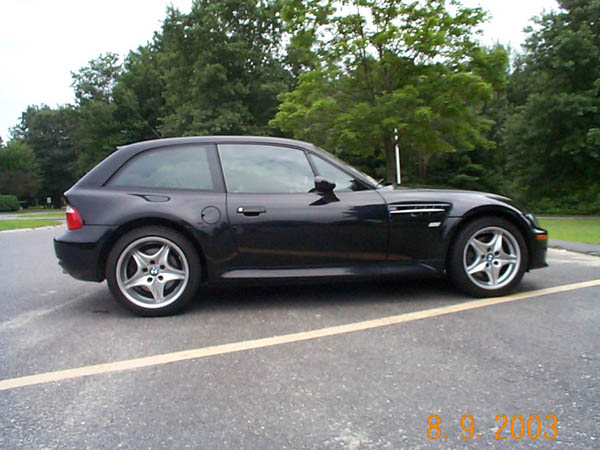 vroom!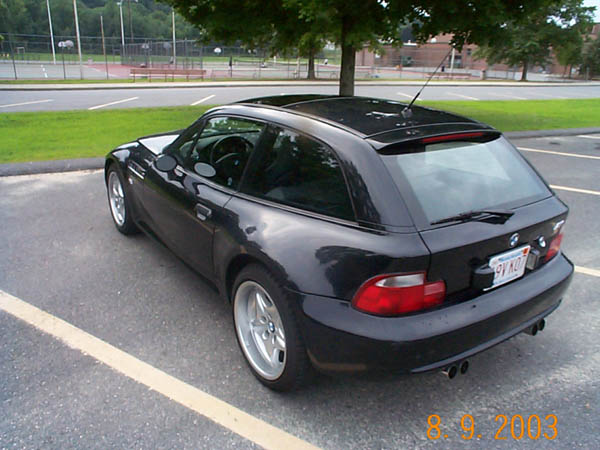 raarr!! she means business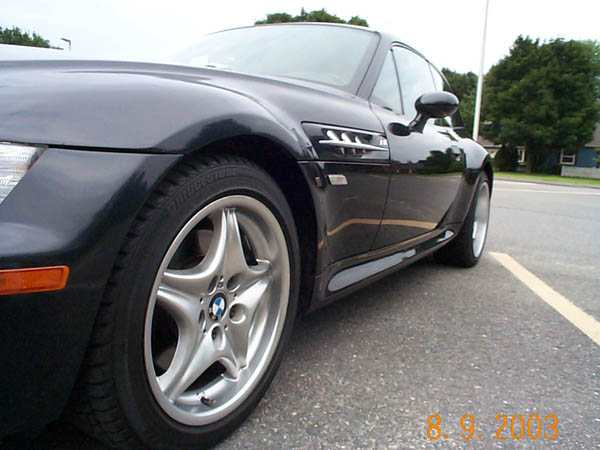 pretty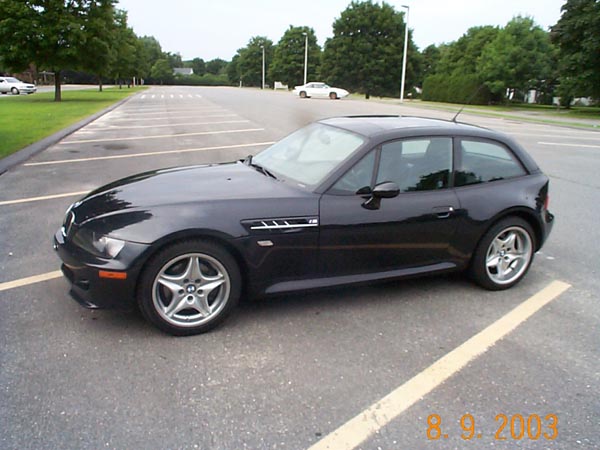 for you ass loving people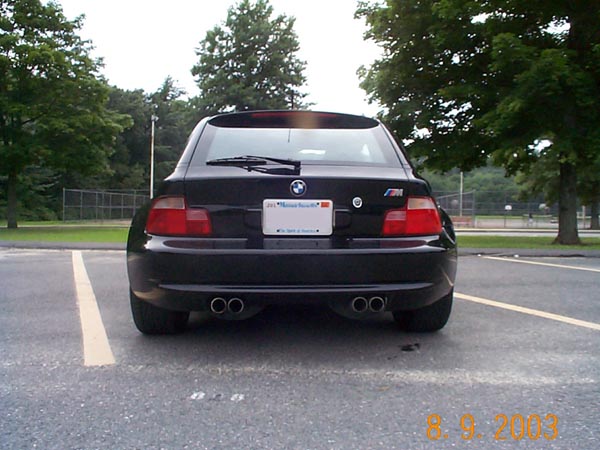 curvey curvey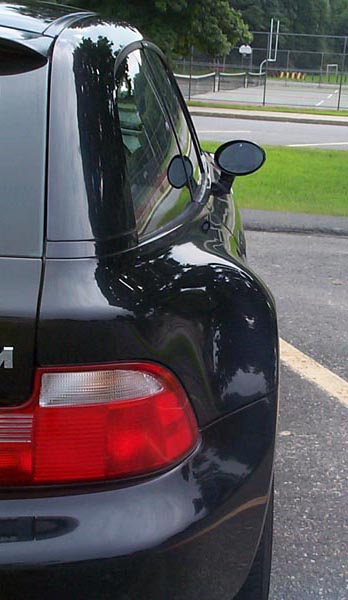 how many M badges are on this thing anyway?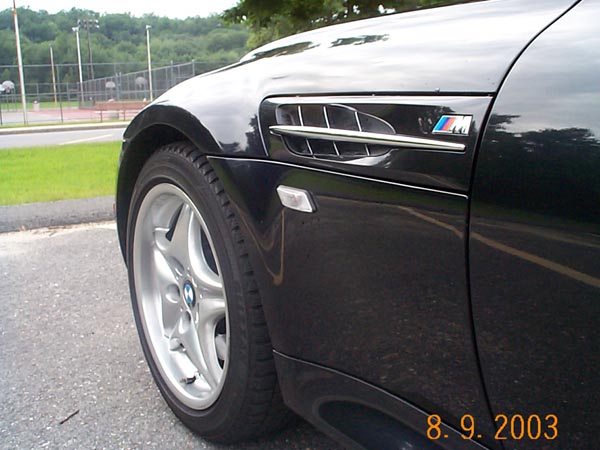 the view animals crossing the street dont wanna see.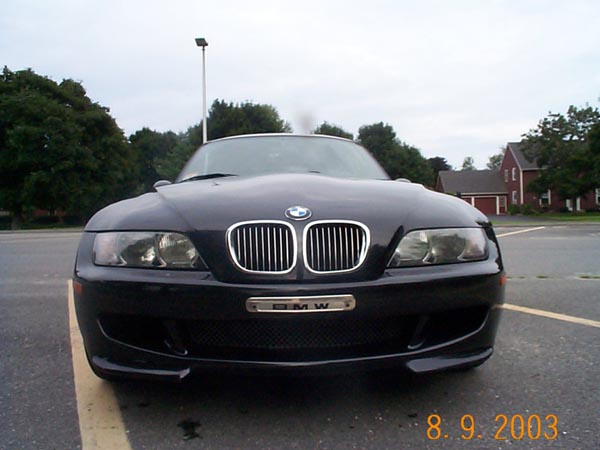 not too plain, not too audacious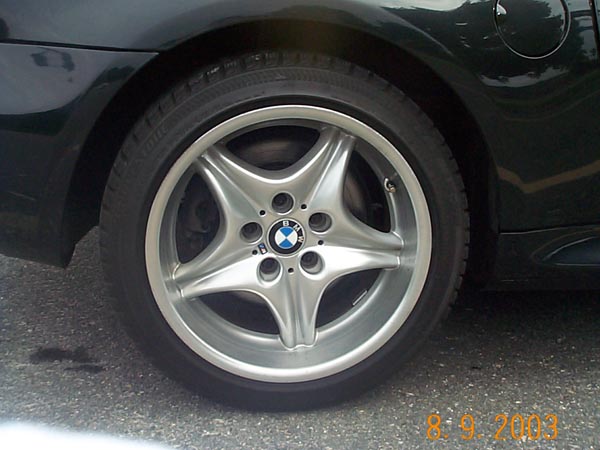 where I sit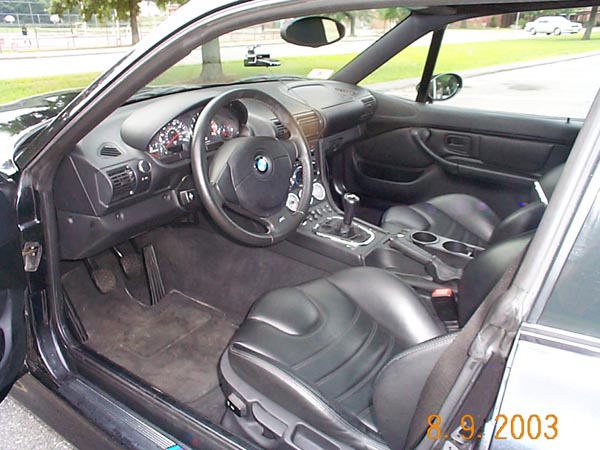 thats right... analog clock, voltmeter, and oil temp gauges. Everything glows orange at night, even the shift pattern.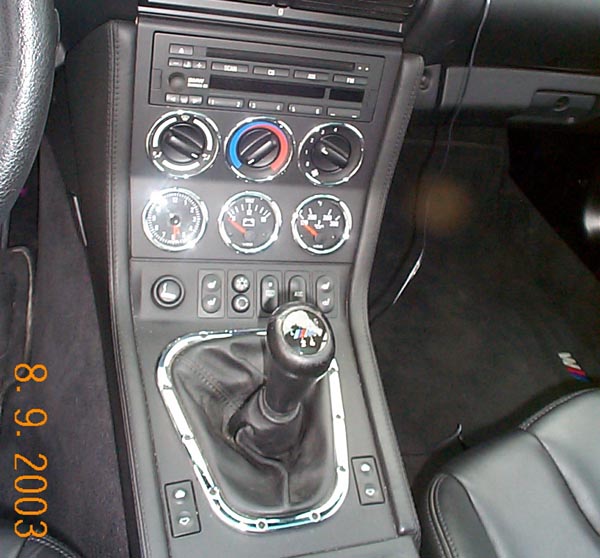 if there was a back seat, this would be the view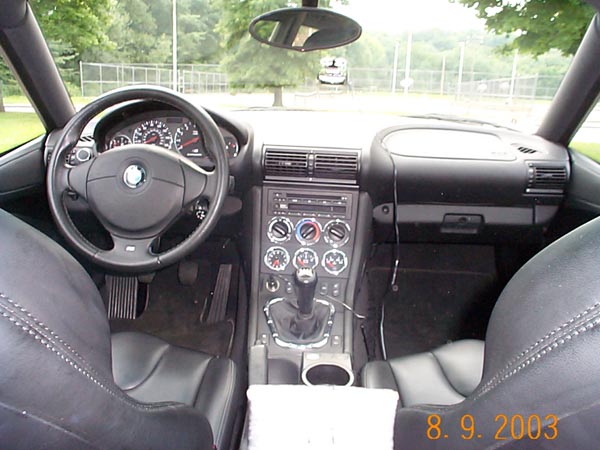 fun AND practical

No its not a model. Yes I'm still just 6' tall. The car REALLY is that tiny.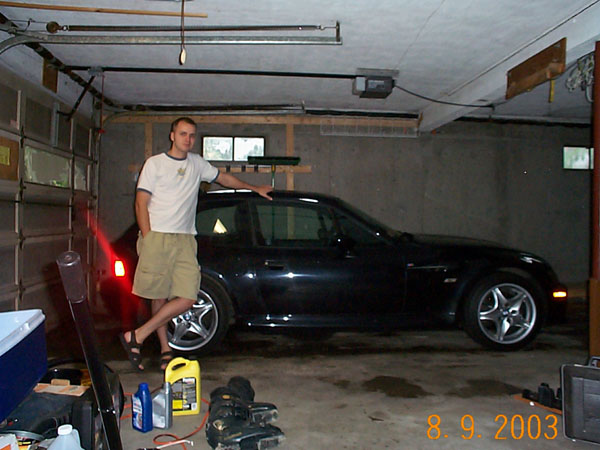 FAQ:
How fast is it?
&nbsp&nbsp&nbsp&nbsp&nbsp thanks to steep gearing, low weight, and that marvelous 3.2L straight 6, she can get to sixty mph somewhere in the low 5 second range

Can I drive??
&nbsp&nbsp&nbsp&nbsp&nbspsure, there are quite a few for sale if you know where to look

Check out some pics of the MCoupe with its new wheels
^ back to the top ^