Well here's the deal. I haven't updated my website in forever, and I don't intend to do a very good job of it this time. Lets face it, I'm in the same job, in my townhouse, driving the same car, etc etc. On the plus side Nicki has been in this state since like the 19th of December. She's going back to school in Chicago real soon, but as long as my visa card still works she'll only be a few hours away.
To answer your most frequently asked questions about Nicki: end of July, yes, no, once, a few times. I'll add more as the questions come up.
On like the 30th we went to catch the pops in Boston with my parents. I think I look terrible in both pics, and she thinks she looks terrible in both pics. I figure that must be par for the course, so here they are anyway.
And the other one... (at least my dad's camera can't focus with complicated things like a "christmas tree" in the background.)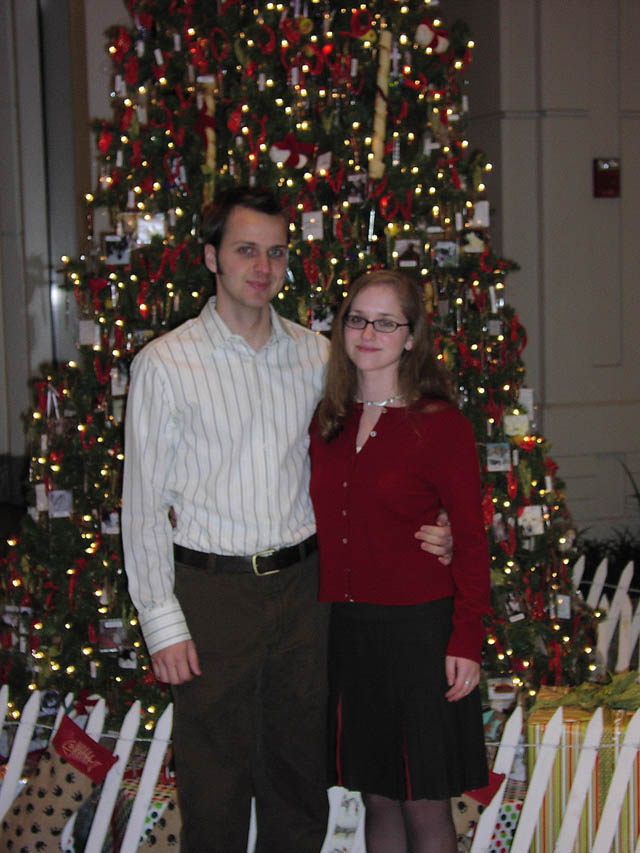 ^ back to the top ^